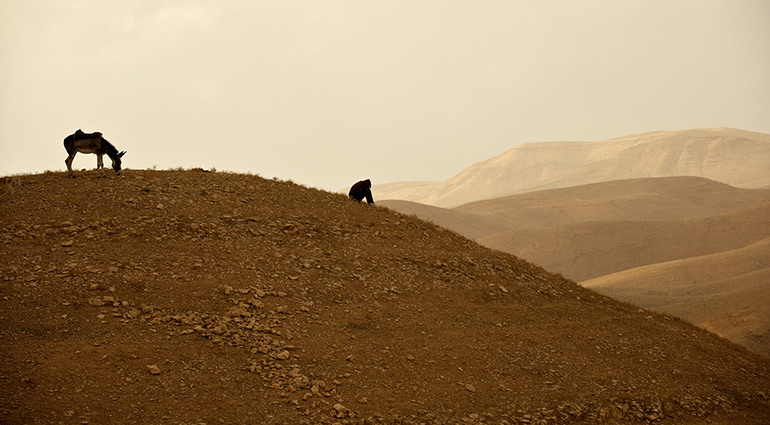 Dry. Dusty. Dangerous. A desert. A place where there is little water, a place hostile to life. It's not surprising, then, that the word deserted describes a place that is uninhabited. Life there is hard. Few people choose it. But sometimes we can't avoid it.
In Scripture, God's people were familiar with desert life. Much of the Middle East, including Israel, is desert. But there are lush exceptions, like the Jordan Valley and areas surrounding the Sea of Galilee. God chose to "raise His family" in a place surrounded by wilderness, a place where He could make His goodness known to His children as they trusted Him for protection and daily provision (Isa. 48:17-19).
Today, most of us don't live in literal deserts, but we often go through desert-like places. Sometimes we go as an act of obedience. Other times we find ourselves there through no conscious choice or action. When someone abandons us, or disease invades our bodies, we end up in desert-like circumstances where resources are scarce and life is hard to sustain.
But the point of going through a desert, whether literally or figuratively, is to remind us that we are dependent on God to sustain us—a lesson we need to remember even when we're living in a place of plenty.